Everything for your Rabbit in the Rabbits Webshop!
Are you looking for Rabbit articles and supplies? Then you are at the right place at DRD Rodent Shop®! You will find a wide range of rabbit articles with us, such as rabbit food, rabbit toys, rabbit houses, rabbit nesting material, rabbit
Read more
The Rabbits Webshop for all your Rabbits articles & supplies!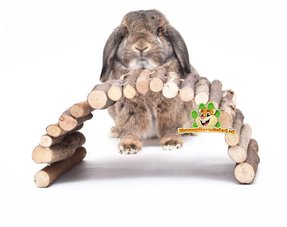 If you are looking for rabbit articles and supplies, you have come to the right place at our Rabbits Webshop! You will find a wide range of rabbit products, such as rabbit food , rabbit toys , rabbit house , rabbit nesting , rabbits gnawing material , rabbit bedding and much more.
Rabbits are one of the most popular pets and that's no wonder because they are very nice pets!
Rabbits are active, intelligent and social animals that should always be kept together. Rabbits kept together can display their natural social behavior which is wonderful to see. They take care of each other, play with each other and really seek each other out for attention. It is very nice to see how they interact with each other! Read the rabbit information here!
Do you have rabbits as pets?
Then of course you need food! The basic food for rabbits is hay and this should be available at all times. We have many different types of hay in our range, from Timothy hay to hay with different types of herbs, vegetables or flowers. So there is something for every rabbit that he likes. In addition to hay, rabbits need a complete kibble. We offer food from different brands and different variants within these brands. In this way we make it possible to find the right kibble for every rabbit. Of course you can also contact us for food bowls, drinking bottles and hay racks. Herbs can be fed in addition to the hay and the chunks. Herbs are extremely healthy for rabbits and each species has its own specific effect. Of course, the rabbits can be spoiled every now and then. We have a wide range of rabbit snacks for that. Snacks can also be used very well for rabbit training!
gnaw and play
Although rabbits are not actually rodents, they do have a great need for rodents. To meet the gnawing needs, we have different types of gnawing material. Offering gnawing material also prevents the rabbits from gnawing their enclosure to pieces. We have many toys in our range to keep the rabbits busy. The range varies from simple toys that the rabbits can entertain themselves with to training games where you as owner have a lot of interaction with your animal.
Hide and dig
In the wild, rabbits dig burrows in the ground where they can hide. Because this is usually not possible in our enclosures, rabbits need a shelter. We have different types of houses. Some houses have a flat roof where the rabbits can also sit on top. It is nice for rabbits if a shelter has several entrances (just like a cave under the ground, it always consists of several entrances). With a house, the rabbits have a hiding place. However, they still often need to dig. We can meet this need by offering the rabbits a digging bucket.
Accommodation facility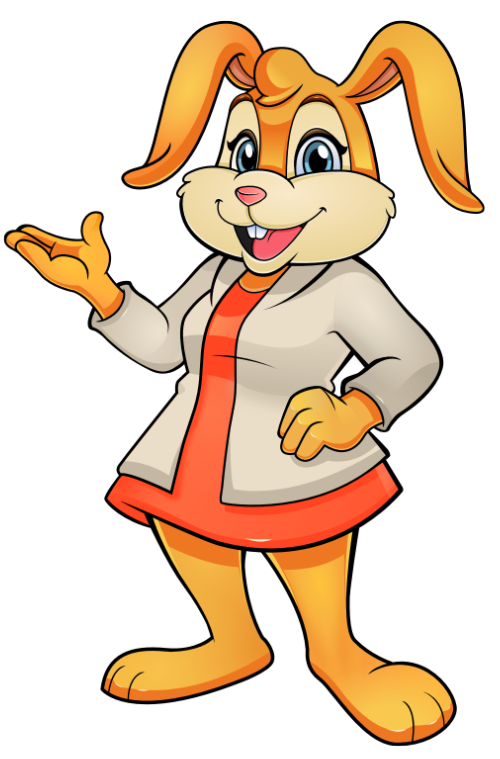 In the enclosure, rabbits need bedding to lie on comfortably. We have different types of ground covers in our range, ranging from straw to soft cotton. Floor mats are often used for rabbits that are kept indoors. You can also contact us for this. To spoil the rabbits extra, we have pillows and baskets. In addition, we have various plateaus and ladders to make your stay extra fun. Rabbits can be house trained very well. This is especially nice for indoor rabbits. We have different types of toilets and toilet bedding. To be able to put together a nice stay, we have both indoor and outdoor runs.
To keep the enclosure clean and fresh, we have special cleaning products that are of course safe to use in the rabbit enclosure. You can also contact us for care and health products. For the hot summer days we have cooling stones and icepods. Of course rabbits will have to be transported occasionally (for example for a visit to the vet). For this we have transport boxes in different sizes and colours.
Finally, we have nice gifts and interesting books for the rabbit owners.