Herbs for Knaagdiren & rabbits
For fresh and traditionally dried herbs of the highest quality you are at the right place at DRD Knaagdierwinkel®! In our spice shop you will find different kinds of dried herbs, leaves and flowers.
Read more
You can order traditionally dried rodent herbs easily and quickly from DRD Rodent Shop ®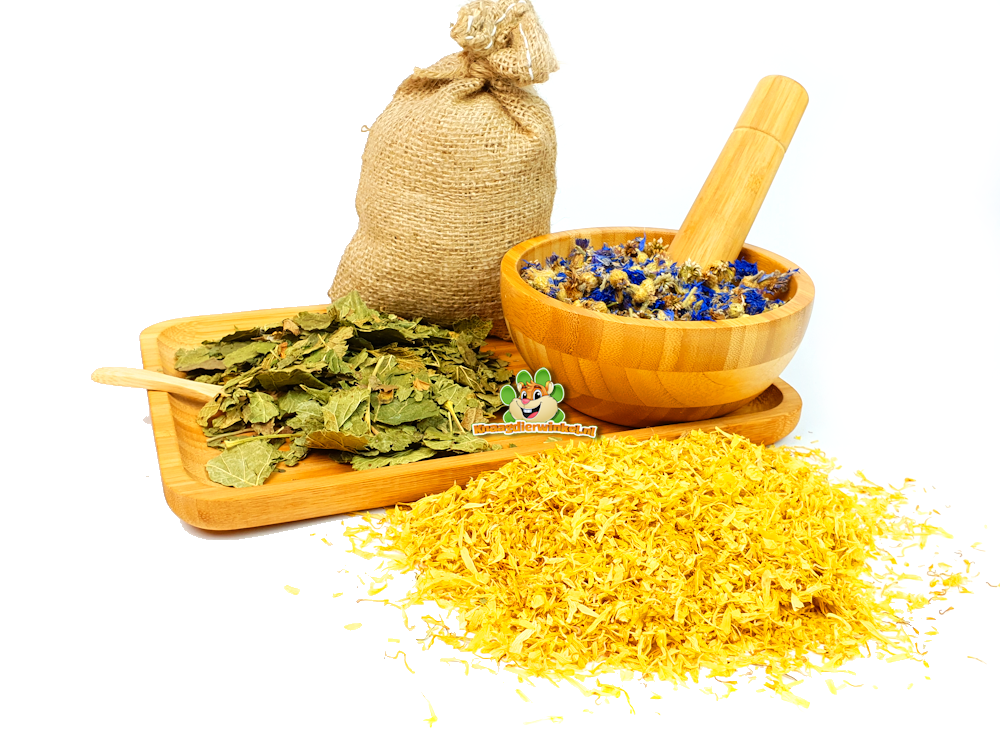 Fresh and dried herbs traditionally the highest quality you've DRD ® Rodent Shop at the right place! In our spice shop you will find different kinds of dried herbs, leaves and flowers.
Herbs are a nice addition to the daily menu of your rodent or rabbit. How many herbs you give strongly depends on the type of animal. Guinea pigs, rabbits, chinchillas and degus will love to eat lots of herbs.
The herbal mixtures from DRD Knaagdierwinkel ® only contain the first-class quality of leaves, stalks and flowers. Carefully packed in a special paper (food) packaging. Directly from the grocery, so no between suppliers. The latter guarantees optimum freshness of the herbs. With us, the herbs are stored in a special dark room.
We have deliberately chosen paper to support not only the freshness of the herbs but also that of the environment. In addition, the paper bag better protects against light and allows the herbs to breathe. A choking plastic bag does not benefit the quality of the herbs.
ALWAYS FRESH RODENT HERBS!


As a specialist in the field of rodent nutrition, you as a customer benefit fully from our knowledge and experience. We do pay attention to the details so that you don't have to worry about that. This can also be seen in our purchasing & storage policy, for example. We focus on fresh and fresh instead of much and cheap. In addition, all our herbs are stored in the right way, namely dark and dry without incidence of sunlight, which can affect the nutritional value.