Hay for Rodents & Rabbits
Herbivore Rodents have a versatile diet that includes hay. Guinea pigs and rabbits, among others, get their fibers from the hay. Fresh plants are also very nice for rodents. Rodent grass can be used for this. This grass can go crazy
Read more
Order hay for your rodent & rabbit easily and quickly at DRD Rodent Shop ®

Herbivore Rodents have a versatile diet that includes hay. Guinea pigs and rabbits , among others, get their fibers from the hay. Fresh plants are also very nice for rodents. Rodent grass can be used for this. This grass can be easily grown and the rodents can nibble on fresh grass that way. DRD Knaagdierwinkel ® is the right place for hay for your rodents and rabbits!
How can you use hay for rodents?
Hay is natural nesting material for small rodents and an essential source of fiber for larger rodents and rabbits!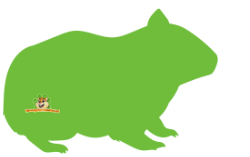 Small rodents such as Mice, Dwarf Hamsters, Hamsters and Gerbils like to make a nest of hay. Small rodents have a much lower need for fiber, but if there is a shortage or the need is temporarily greater, they are more than happy to nibble on the hay. As a result, hay has two functions for small rodents!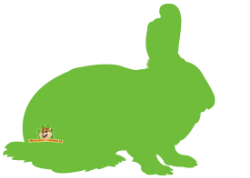 Hay is essential for Guinea Pigs, Rabbits, Chinchillas and Degus. The animals must receive unlimited hay daily so that the intestines continue to work properly.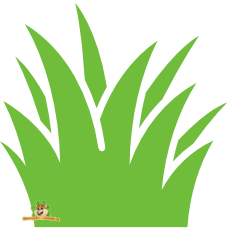 Hay is very suitable for hamster scaping! Mix the hay with your own bedding or place layers in the bedding, alternating hay and bedding. This gives the ground cover more strength and tunnels made by the small rodents are better preserved. The hay also gives a nice effect to see, the color difference gives the enclosure a very natural look.