DRD Knaagdierwinkel® is the right place for fresh and traditionally dried fruit of the highest quality! In our fruit shop you will find different types of dried fruit, leaves and stems.
Read more
You can order the tastiest dried fruit for Rodents & Rabbits easily and quickly from DRD Knaagdierwinkel ®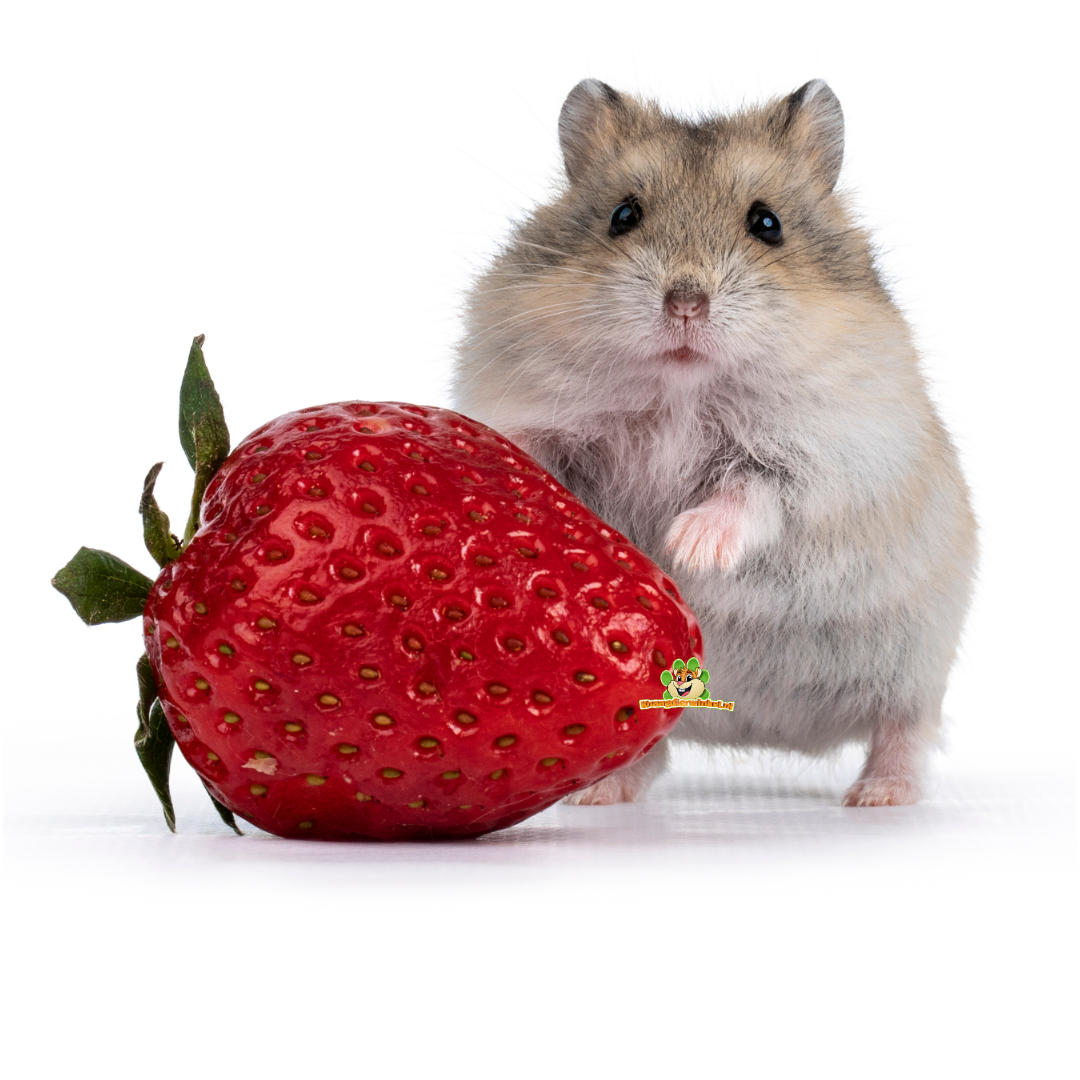 We have bundled the tastiest dried fruit and vegetables in this category. Especially for all rodents and rabbits, we have made a selection of fruit that is not only tasty, but also appeals to the animals and is healthy.
Can rodents & rabbits eat all types of fruit?
No, rodents and rabbits are not allowed to eat all types of fruit. In fact, Chinchillas and Degus should be fed very little or no fruit at all. There are big differences when it comes to the digestion of the different rodent species among themselves and rabbits. Fruit should actually be seen as a tasty snack that should not be given too often.
Diabetes and fruits
Hamsters with a genetic predisposition to diabetes should only be given fruit in very small amounts. Hamsters with diabetes should not be given fruit under any circumstances.
Is dried fruit healthier than fresh fruit?
When it comes to nutritional value, fresh fruit is always healthier, because it still contains all the nutrients. However, it is true that many rodents and rabbits rarely encounter fresh fruit in the wild, so the digestion of the animals is not always adapted to it. The moisture content in fresh fruit in particular can be a culprit. If the animals eat too much fresh fruit, they can get diarrhoea. This happens much less quickly with vegetables, for example, because they eat vegetables as needed, but because they like fruit so much, they will eat more of it faster, with the result that too much moisture ends up in the intestines and diarrhea occurs. This does not happen with dried fruit.
How can dried fruit be fed?
Dried fruit can be used in many different ways, for example:
To enrich the daily diet. To do this, add a few pieces of dried fruit to the animals' diet.
As a foraging element. Sprinkle a few pieces of fruit around the enclosure or hide it somewhere in the enclosure for the animals to look for.
As reward. If you are training with your rat or rabbit, dried fruit can be a delicious reward for the animals.
Taming: Do you have a new animal and it still needs to get used to you? Then you can use dried fruit as a snack to lure the animals to you and gain their trust.