Drinking bottles & water bowls for rodents & rabbits
Order your Rodent & Rabbit Drinking Bottles easily at DRD Rodent Shop®. Drinking bottles are part of the basic equipment of the rodent enclosure. A drinking bottle is clean and hygienic. In addition, your rodent always has access to its water, which is a
Read more
You can order drinking bottles for your rodent & rabbit easily and quickly at DRD Rodent Shop ®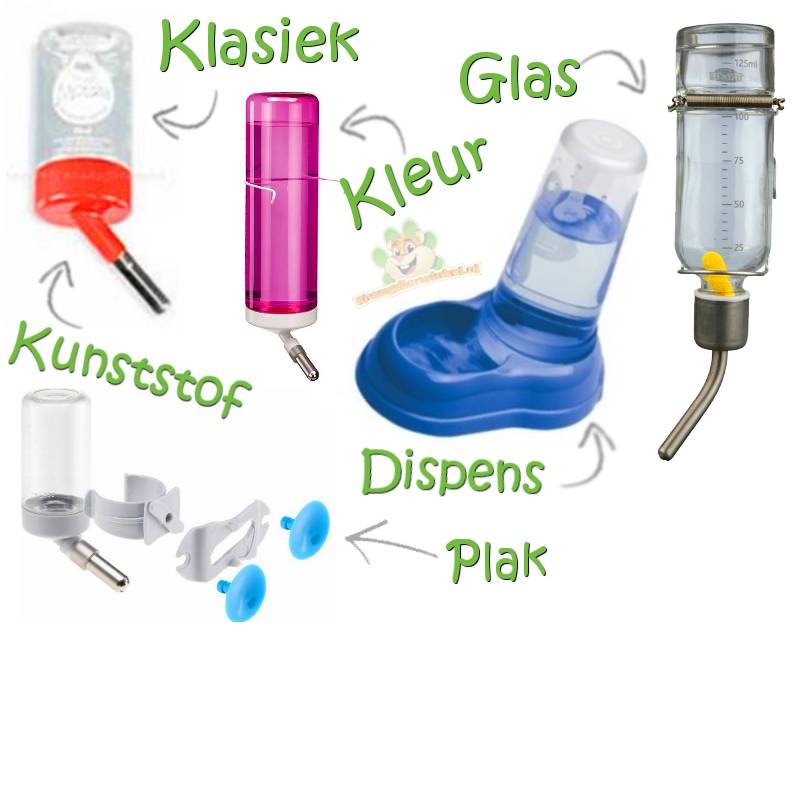 Drinking bottles are part of the basic equipment of the rodent enclosure . A drinking bottle is clean and hygienic. In addition, your rodent always has access to its water, which is very important! A drinking bottle keeps the water clean, but the water can still go bad if not changed often enough. The water is best changed every day. In addition, it is good to clean the drinking bottle more often in the summer. Warm temperatures can make algae grow faster in the water. DRD Rodent Shop ® is the right place for drinking bottles for your Mouse ,Hamster , Gerbil , Guinea Pig or Rabbit !
The most well-known way of giving water is the drinking bottle. This is easy to attach to the enclosure and gives the rodents access to their drink all day long.
A drinking bottle is also very hygienic, as no dirt can get to me. It is very important that the drinking bottle is cleaned regularly, otherwise algae and bacteria can grow in it. These micro-organisms are harmful to the health of rodents.
✔ Hygienic
✔Always access to water
✔ Controllable water intake
Another great advantage of a drinking bottle is that you can control the water intake. So you can see how much your rodents drink and that is important to keep an eye on their health. Animals that are sick and no longer drink are especially vulnerable and can quickly endanger their lives due to dehydration.