Have you opted for a terracotta cottage? Then we will gladly help you with a wide selection of suitable terracotta rodent houses. A big advantage of terracotta houses is that they look very natural. If you want to organize the rodent house in a natural wa
Read more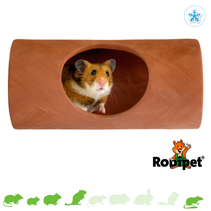 Voor 17 uur besteld dezelfde dag verzonden!

Achteraf betalen!

10 JAAR het BESTE voor knager & konijn!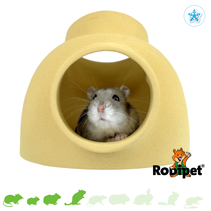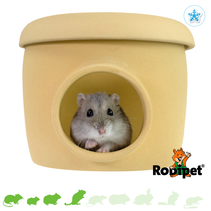 Terracotta Rodent Houses can be ordered easily and quickly at DRD Rodent Shop ®

Have you opted for a terracotta cottage? Then we will gladly help you with a wide selection of suitable terracotta rodent houses. A big advantage of terracotta houses is that they make the nails look natural and wear out. If you want to organize the rodent house in a natural way, then a terracotta house should not be missing!
It is very important that the terracotta house is really suitable for your rodent, so you read at each terracotta house for which rodents it is suitable.
Terracotta also has nail remedy properties. If the animals scratch or clamber against the house, the nails wear very well. In addition, terracotta is nice and cool in the summer.