Food for Hamsters in the Hamster Webshop!
Buy Hamster Food for your Hamster easily at DRD Rodent Store, the online Hamster Webshop for your Hamster! For food for your Hamster you are in the right place in our Hamster webshop. You will find various types and brands of hamster transport for e
Read more
Buy Hamster Food for your Hamster easily and quickly at DRD Rodent Store! The online Hamster Webshop for your Hamster!
For food for your Hamster you are in the right place in our Hamster webshop. You will find various types and brands of hamster transport at an attractive price. Witte Molen, Hope Farms, Versele Laga, Beaphar etc. Ordering is easy and fast in our Hamster webshop.
FOOD NEEDS OF THE HAMSTER
Hamsters are omnivores (all eaters). The animals have a varied diet that consists of different types of seeds, nuts, herbs, fibers, but also animal proteins. Hamsters catch small insects in the wild. That's why it's good if their food also contains animal proteins.
HAMSTING THE HAMSTER
Hamsters carry their food in their cheek pouches. What you see is that the hamster stuffs his food into his cheek pouches and quickly goes to his little house or storage room. The transport of feed in the cheek bags is also called "Hamsteren". Thanks to the cheek pouch muscle, the food is held in the cheek pouch and the hamster can transport it safely and quickly.
EVERYTHING IN A MUG OR A MIX FOR THE HAMSTER?
If your hamster is eating really selectively, so that he only eats the tasty things, then it may be wise to switch to an all-in-one chunk. The hamster can no longer eat selectively in this way. Each piece has its own composition. Hamsters need a few weeks to get used to other feeds. It is also possible that the hamster will eat less of the everything in a lump. This may have to do with the composition of the kibble. Some all in one kibble have a very full composition so that less of it needs to be eaten to meet the same nutritional need.
CHANGE BETWEEN HAMSTER FEED
Hamsters are much less sensitive than, for example, a guinea pig or rabbit. Changing between feed is much easier with these animals. We nevertheless advise to always mix your own feed with the new feed for a few more days.
COPROPHAGY AT HAMSTERS
Did you know that hamsters, like rabbits, eat their own night spoons? It really is! This is what the animals do to absorb even better plant nutrients and to include the Vitamin B12 that is produced in the intestines.
The hamster is a small, granivorous (seed-eating) mammal and belongs to the order of the rodents. He lives solitary in nature. He only seeks social partners to mate and to raise the boy. As a pet he is therefore the best alone. The hamster has a life expectancy of 2 to 3 years and reaches a body length of about 18 cm and a weight of about 180 g.
The hamster comes from Syria and the south of Turkey. Here he lives largely in underground tunnels, which he prefers to make in sandy clay soils and he is active during the day. Hamsters that are kept as pets are active at night.
Small but brave. The nutritional needs of the fast hamsters are multiple.
The incisors
Hamsters have incisor teeth that continue to grow. The food must therefore be reasonably firm to bite (eg with different seeds that can be peeled)
The stomach
The stomach consists of two 'chambers', namely the gizzard and the glandular stomach.
The cecum
The 'granivorous' (seed-eating) hamster has a small appendix. He can only process raw fibers to a limited extent. The optimum raw fiber content in the feed is therefore below 10%.
Animal proteins
Animal proteins are required for the metabolism. The quantity must be carefully adapted to the needs of the animal.
High energy requirement
Hamsters are real energy bundles. They like to move and have a greater energy requirement based on their high metabolism.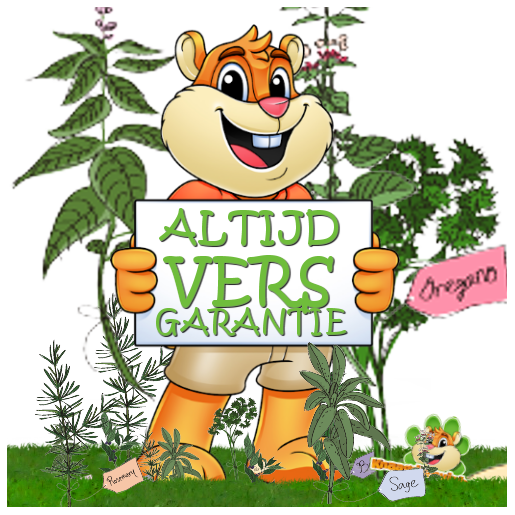 ALWAYS FRESH FOR HAM STARS!

As a specialist in the field of rodent food, you as a customer benefit from our knowledge and experience. This is also reflected in our purchasing & storage policy, for example. We focus on fresh and fresh instead of a lot and cheaply. Hay, herbs and food must be fresh and stored in the right way, which is why we purchase such products in a smart way so that you always benefit from fresh and fresh food!