Food bowls for Hamsters in the Hamster Webshop
Buy your Hamster Food Bowls easily at DRD Rodent Shop®, the online Hamster Webshop for your Hamster For food bowls for your Hamster you are in the right place in our Hamster webshop. Here you will find different types and brands of food bowls for a
Read more
Buy Hamster Food Bowls easily and quickly at DRD Rodent Shop ® The Hamster Webshop for your Hamster!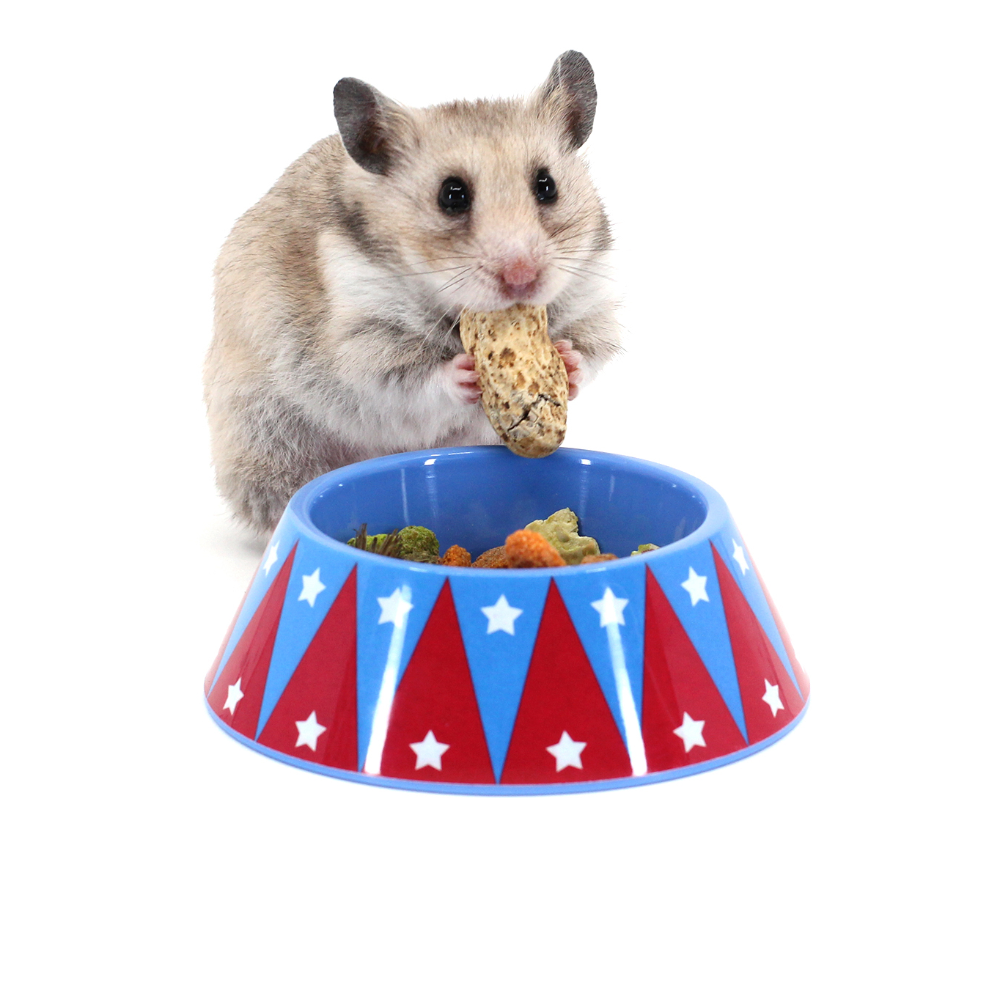 DRD Rodent Shop ® is the right place for food bowls for your Hamster. Here you will find different types and brands of food bowls for an attractive price. Ordering is easy and fast in our Hamster webshop.
What types of food bowls are there for Hamsters and Dwarf Hamsters?
There are many different food bowls for hamsters. Not only different colors but also different materials. We would like to list them for you:
Plastic
+ Favorably priced
- Not gnaw resistant
- Easy to flip


Ceramics
+ Gnaw resistant
+ Heavy which makes it difficult to throw


Polystyrene
+ Gnaw resistant
+ Original shapes and structures