Guinea pig Toys and tunnels
Guinea pig toys are fun for guinea pigs! Guinea pigs are very friendly and curious animals that like to have something to do. Toys are therefore an important part for the guinea pig. For example, guinea pigs love nibble toys. It is important that the spec
Read more
Order Cavia toys for your Cavia easily and quickly at DRD Rodent Shop ® The Cavia Webshop for your Cavia!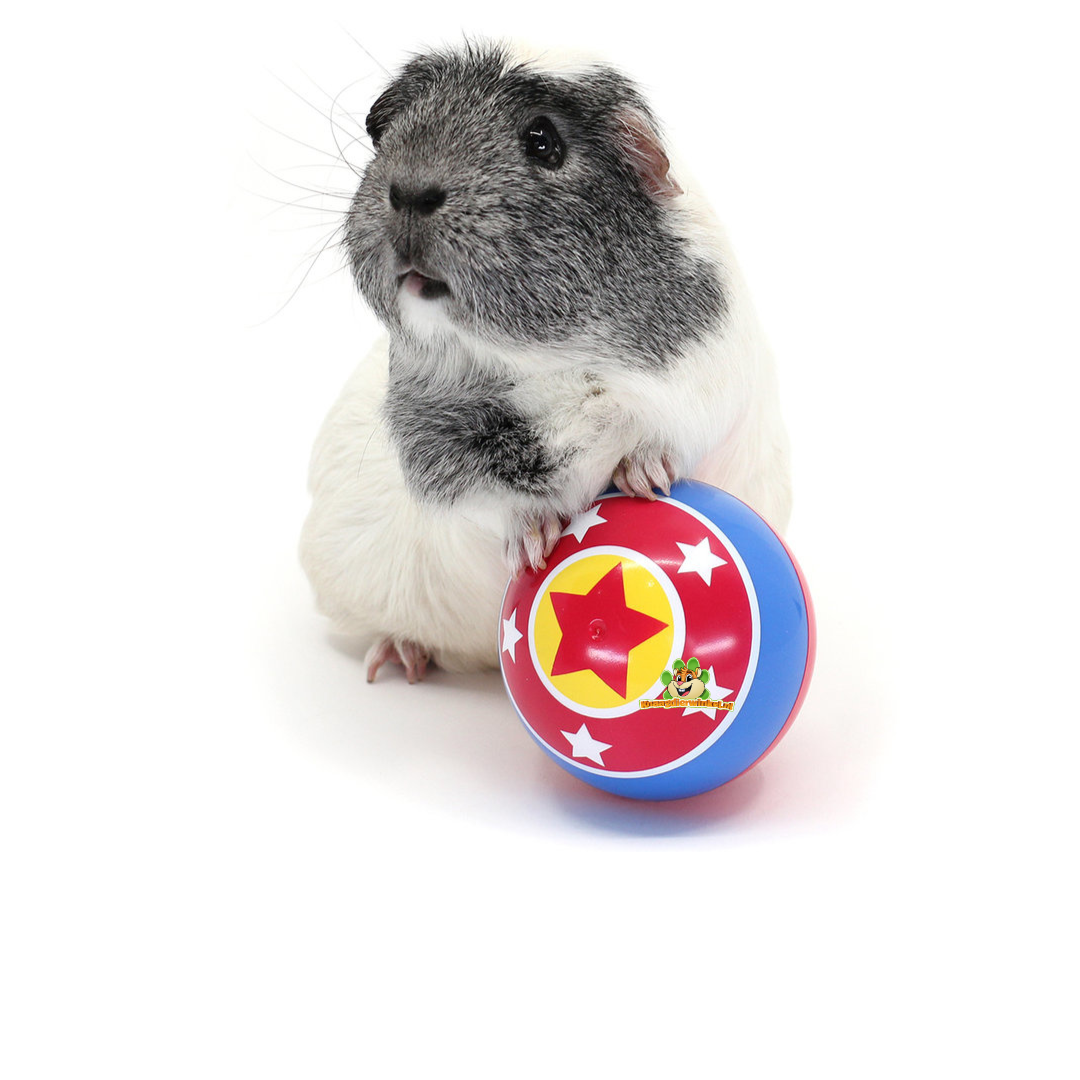 Guinea pig toys are fun for guinea pigs! Guinea pigs are very friendly and curious animals that like to have something to do. Toys are therefore an important part for the guinea pig. For example, guinea pigs love nibble toys. It is important that the toys are suitable for guinea pigs, so you have come to the right place at DRD Cavia Webshop. With us you have a wide choice of different types of toys for a competitive price!
Why Do Guinea Pigs Need a Challenge?
Guinea pigs are active and curious animals, they need a challenge! There are many different toys, but it is nice to offer playing in a challenging way so that the animals do not get bored.
In the wild, the guinea pig spends all day looking for food and socializing with peers. In our home the guinea pigs have much less to do. Food and drinks are neatly served by their people and they often get everything they need simply served up and that is of course very good, but they do need a bit of a challenge.
Why are nibble toys fun for guinea pigs?
We call this type of toy nibbling or demolition toys. The animals can throw it, nibble it, pull it apart, make noise, etc. Nice to lose energy or to cover the need for gnawing. It is of course very important that these toys are suitable for guinea pigs and also safe.
Why are intelligence toys fun for guinea pigs?
This is where things get interesting for the animals! Intelligence toys are guinea pig toys that aim to stimulate and excite the animal. The guinea pigs now have to work for their food or their snack and as a reward they get the treat. This type of toy is highly recommended by behavior experts because it provides a lot of enrichment and activity. It prevents boredom and thus also problem behavior that often accompanies boredom. Guinea pigs are smart animals that are determined. If we look at the perseverance of a rabbit and a guinea pig, the guinea pig often scores better, they are not quitters and that makes them suitable for intelligence toys.
Intelligence toys are best done together. The guinea pigs definitely need to learn how it works in the beginning, but once they get the hang of it, they go wild as soon as they see the toy again!
Why are tunnels fun for guinea pigs?
Guinea pigs are prey animals and do not like to spend too long in open areas. They often run from shelter to shelter and live in tunnels and burrows in the wild. This is also why guinea pigs love tunnels and hiding places.