Gerbil Dream Basic 600 grams
Zaterdag verzending!

Altijd 14 dagen bedenktijd

Getest op geschiktheid

Ordered before 5 pm, delivered tomorrow!
Product description
Bunny Nature Gerbil Dream Basic 600 grams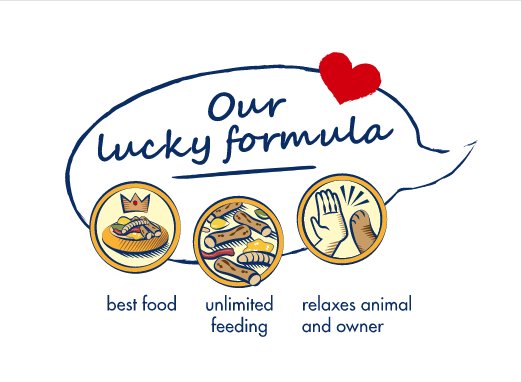 The reason why a balanced recipe is so important is especially demonstrated in the gerbil. The sweet little strobes are prone to obesity. It is our job to avoid this with tailored food and to take this concern away from the owner of the animal. And that is precisely what we achieve with the bunny gerbil Dream.
Bunny Gerbil Dream Basic is a complete food for Gerbils. The nutritional needs of gerbils and the latest scientific research were central to the development of Bunny GerbilDroom Basic. The composition is optimally tailored to the natural nutritional needs of gerbils. The ingredients present are based on the natural environment of gerbils. Bunny really looked at the native nutrition of gerbils as it is in the natural.
Gerbils are sensitive to increased blood fat levels and adiposity. A higher content of floury seeds in the feed is therefore important. The single food must not contain nuts.
Gerbils need animal proteins. The valuable amino acids are important for cell renewal and various metabolic processes.
Crickets & Mealworms
High-quality care with animal protein
Millet
Mealy seed, prevention of fattening
Herbs
Active vital substances
Balanced Long-Life recipe
All components are important and dosed correctly
Select extras from the country of origin of the race mice
Including Plata millet, red millet, Silver millet & Dari
Variety tailored to the animal
Promotes natural behavior

Nutritional advice Bunny Nature Gerbil Dream
Fill the food bowl with Gerbil Dream BASIC and wait until all the food has been eaten before refilling it again. Give high-quality bunny hay (e.g. bunny Protein-Hay) and fresh, lukewarm water every day.
The Bunny Nature Lucky Formula
Happiness starts with the right, balanced diet. That is the starting point. Rodents that receive appropriate nutrition are happy and healthy. And rodents that don't have to worry about their next meal are extremely happy and healthy. That immediately brings us to the Bunny Nature happiness formula. The Bunny recipes is always based on the absolute interests of the rodents. Bunny knows that for nutritional reasons it is necessary to make the food available ad libitum for the animals. this way they can meet their needs every time without overeating or becoming overweight. With the unique bunny recipes, Bunny Nature offers optimally balanced food, the highest quality ingredients and a particularly controlled production ... to cover the nutritional needs of your rodent. as nature shows us. And of course this is done without the use of preservatives, flavor enhancers, added sugars, colors & aromas.
Bunny about the Gerbil
The gerbil is a small granivorous (seed-eating) mammal and belongs to the rodent order. He is very social and lives in nature as a family. Also as pets they should not be kept alone. The gerbil is active day and night and has a life expectancy of 3 to 4 years. It has a body length of 10 to 12 cm and a weight of about 70 to 130 g.
The Mongolian gerbil lives in steppe, semi-deserts and deserts in southeastern Mongolia, as well as in neighboring Russia and China. He likes to stay in fields and pastures. There he digs underground tunnels and makes nests and storerooms.
Gerbils have their own nutritional needs.
Incisors
They keep on growing, so that the feed has to provide the necessary tooth wear. Hardness, size and type of feed particles are important here.
Stomach
The stomach consists of one chamber and is separated by a mucous membrane into a part without a gland and a part with a gland.
Small Caecum
Gerbils have a small cecum. As a result, they can only process raw fibers to a limited extent. Therefore, feed with a crude fiber content of less than 10% is optimal.
Animal proteins
Granivorous (seed-eating) animals need animal proteins. The valuable amino acids are important for cell renewal and various metabolic processes.

Specifications
| | |
| --- | --- |
| Content: | 600 grams |
| Composition: | Plata millet, oats, barley, wheat bran, sunflower extraction meal, pea flakes, maize flakes, spelled flakes, silver millet, wheat, alfalfa, maize, red millet, dari, dandelion leaves, canary seed, calcium carbonate, brewer's grains, carrots, kamut®, lee |
| Analysis: | Crude protein 14% · Crude oils and fats 4% · Crude fiber 6.5% · Ash 5.5% · Calcium 0.6% · Phosphorus 0.4%, Vit. A 8,500 IE ∙ Vit. D3 620 IE ∙ Vit. E / all rac-alpha-tocopheryl acetate 51 mg ∙ Copper as copper (II) sulfate, pentahydrate 5 mg ∙ Iodine as ca |
| Suitable for: | Rodents, Gerbil |
| Particularities: | - |
Er zit veel variatie in het voedsel, maar helaas laat mijn dikstaartgerbil alle grijze korrels liggen (wat bijna het hoofdbestanddeel is van dit voer). Maar hij is wel even goed zoet met alle kleine zaadjes en andere dingetjes, dus perfect om een beetje in zijn kooi te strooien en wat zoekgedrag te stimuleren.