Nutrition for Gerbils in the Gerbil Webshop
Order Gerbil feed easily and quickly at DRD Rodent Shop! The Gerbil Webshop for your Gerbil! For Gerbil food for your Gerbil you are in the right place in our Gerbil webshop! Would you like to spoil your Gerbil with healthy, balanced gerbil nutrition? You
Read more

Order Gerbil feed easily and quickly at DRD Rodent Shop! The Gerbil Webshop for your Gerbil!
For Gerbil food for your Gerbil you are in the right place in our Gerbil webshop! Would you like to spoil your Gerbil with healthy, balanced gerbil nutrition? You will find different types of food here at an attractive price. Versele-Laga, Witte Molen, Hope Farms, Teurlings, XtraVital Supreme and others Ordering is easy and fast at DRD Rodent Shop!
Gerbils need a balanced diet that is tailored to their nutritional needs. Because Gerbils are desert animals, they need a sparse diet. In the natural habitat of the Gerbil, food and water are hard to find. Characteristic of the Gerbil is that it drinks little compared to other rodents. They are sparingly with food and drink. Too much fat and sugars are not used to Gerbil's body, which is why these ingredients preferably do not belong in good gerbil nutrition at home.
The gerbil is a small granivorous (seed-eating) mammal and belongs to the order of the rodents. He is very social and lives in nature as a family. They can not be kept as pets alone. The gerbil is active day and night and has a life expectancy of 3 to 4 years. It has a body length of 10 to 12 cm and a weight of about 70 to 130 g.
The Mongolian gerbil lives in steppes, semi-deserts and deserts in the southeast of Mongolia, as well as in neighboring Russia and China. He likes to stay in fields and pasture. There he digs underground tunnels and makes nests and storage rooms.
Gerbils have their own nutritional needs.
Incisors
They continue to grow so that the feed has to provide the necessary tooth wear. Hardness, size and type of feed particles are important here.
Stomach
The stomach consists of one chamber and is separated by a mucous membrane in one part without gland and one part with gland.
Small blind bowel
Gerbils have a small appendix. As a result, they can only process raw fibers to a limited extent. Therefore, feed with a raw fiber content of less than 10% is optimal.
Animal proteins
Granivorous (seed-eating) animals need animal proteins. The valuable amino acids are important for cell renewal and various metabolic processes.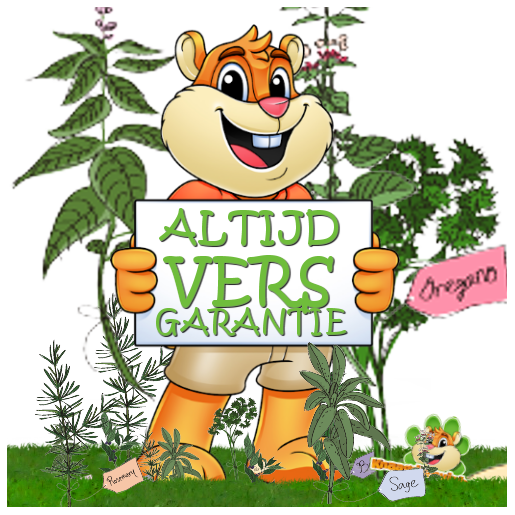 ALWAYS FRESH FOR THE GERBILS!

As a specialist in the field of rodent food, you as a customer benefit from our knowledge and experience. This is also reflected in our purchasing & storage policy, for example. We focus on fresh and fresh instead of a lot and cheaply. Hay, herbs and food must be fresh and stored in the right way, which is why we purchase such products in a smart way so that you always benefit from fresh and fresh food!
Save Save Save