Gerbil Houses in the Gerbil Webshop!
Gerbils need their own sleeping house where they can retreat to. In addition to a place to sleep, a house also gives the Gerbil an extra sense of security. We understand this need! That is why you are in favor of a house for your Gerb...
Read more

Buy gerbil houses easily and quickly at DRD Rodent Shop ® The Gerbil Webshop for your Gerbil!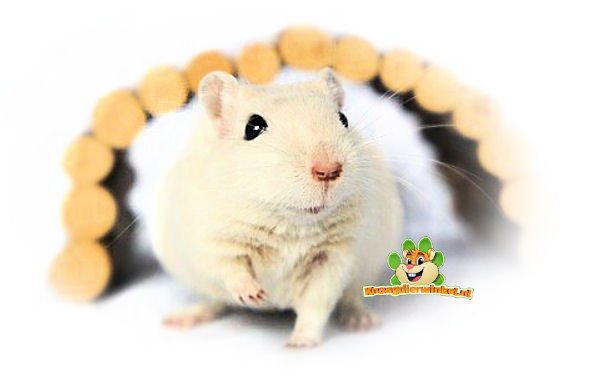 Gerbils need a home of their own where they can retreat to. In addition to a place to sleep, the house is also a resting place for the gerbil. The house must be safe and suitable for your gerbils, which is why you have come to the right place at DRD Rodent Shop ®!
Gerbils are group animals. It is therefore important that the house or houses are spacious enough. The animals also like to sleep together.
Gerbils are also real rodents. Although it does not have to be the case that they immediately gnaw everything to pieces, it is wise to choose wooden materials. This also helps with tooth wear.
Mongolian Gerbils are lucky! because many houses that are made for hamsters also have a good size for Gerbils. They are prey animals and do not like to walk open and naked through the enclosure, if they occasionally come across a shelter where they can shoot away, they already feel a lot safer. The best houses for Gerbils are multi-room houses. It is important that there is a part in a house that is shielded from daylight. Our advice is therefore to place at least one multi-room house in the accommodation and also one house per animal. Gerbils like to sleep together, so at least one house in the enclosure must be large enough to accommodate the entire group.

Gerbils Save Save Save Save Save Save Save