Corbo Ground cover 25 liters (10 kg)
Grootste Knaagdierwinkel van Europa

Altijd 14 dagen bedenktijd

Zaterdag verzending

Ordered before 5 pm, delivered tomorrow!
Product description
Corbo Ground cover for Rodents and Rabbits!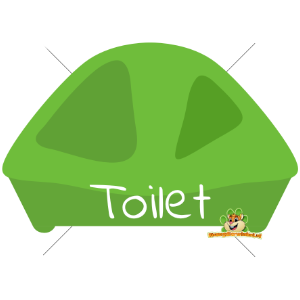 Toilet
This bedding is very suitable as a toilet filling for rodents and rabbits. Thanks to the great absorbent power, the toilet stays clean and fresh for longer.
Corbo is made from the core of the corn cob and is therefore a 100% natural ground cover. Corbo bedding is suitable for birds, rodents, rabbits and reptiles. A big advantage of Corbo is that it is 100% dust-free. This makes this ground cover also suitable for sensitive animals. Corbo is completely biodegradable and can therefore also be disposed of in green waste.
✔ CORBO is 100% natural
✔ Absorbs 200-300% of its own weight
✔ Dust free
✔ Is biodegradable
Esve Corbo is available in several variants. The main difference is the grain size and the package size. This Corbo (25 liters) has a coarser grain than the Corbo Fine .
Instructions for use Corbo ground cover
Esve Corbo as a base for small rodents (Mouse, Dwarf Hamster, Hamster, Gerbil)
For small rodents, Corbo can ideally be used as an underlay that protects the bottom of the enclosure. Gerbils in particular sometimes want to completely undercut themselves in the standard bedding and then pee on the bottom of the enclosure. Thanks to an underlay this can be prevented. Corbo is not suitable as standard bedding for these small rodents because unfortunately Corbo cannot be excavated and the animals cannot show their natural behavior.
Esve Corbo as bedding for large rodents (Rat, Guinea pig, Rabbit, Chinchilla, Degu)
Corbo is ideal for Rats! We do not recommend Corbo as a standard ground cover for guinea pigs because the pellets are too hard. Corbo might be fine.
Fill the enclosure until the bottom is completely covered with Corbo. The layer must be at least 5 cm, so that the ground cover well covers the floor of the accommodation and can absorb it well.
Esve Corbo as Toilet filling for rodents and rabbits
Thanks to the pleasant granular shape and good absorption, Corbo is ideal for use as toilet fillings. As a toilet filling, Corbo is suitable for all rodents and rabbits.
Store Store Store Store Store Store Store Store Store Store
Specifications
| | |
| --- | --- |
| Material: | Corn |
| Liter: | 25 Liter |
| Weight: | approx. 10 kg |
| Suitable for: | Rodents, Mouse, Dwarf Hamster, Hamster, Gerbil, Rat, Guinea Pig, Rabbit, Chinchilla, Degu |
| Particularities: | - |
Marie-Thérèse
01 April 2021
Fantastisch voor onderhoud kooi vogels en knaagdieren! Gemakkelijk in onderhoud en duurzaam. Weinig of geen stof en de diertjes houden er echt van. Bedankt en tot later voor een nieuwe bestelling. Bouche M.Th.
Prima grond bedekking, wat veel vocht en luchtjes absorbeert!
Goed produkt we gebruiken het als bodembedekker voor de cavia kooi. Het stoft niet.
PRIMA PRODUKT.HEEL TEVREDEN OVER.
Een prima produkt! Neemt veel vocht en geurtjes op. Onder de Corbo doen we Geurstop in de hoeken.
goed produkt.stuift niet en makkelijk in gebruik
stofvrij heel belangrijk!!
Marika S.
01 December 2017
Koper heeft geen omschrijving achtergelaten.