Rodent material for the Degu
Degus are among the real rodents when it comes to gnawing. They therefore nibble everything. Because the teeth of the animals always grow, the Degus always need rodent material. The teeth will wear to a large extent due to the diet and hey
Read more

Rodent material for the Degu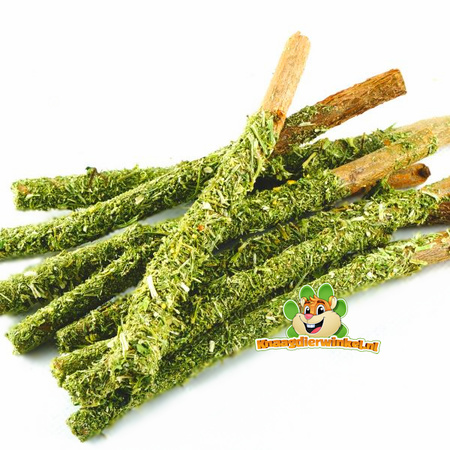 Degus are among the real rodents when it comes to gnawing. They therefore nibble everything. Because the teeth of the animals always grow, the Degus always need rodent material. The teeth will wear to a large extent due to the feeding and eating of hay, but many Degoes get bored quickly and gnaw at parts of the cage due to a lack of gnawing material.
It is important that the rodent material is responsible and safe, which is why we have selected a selection of rodent material specially for the Degu that is really suitable for the animals. Because Degoes are sensitive to diabetes, it is better not to use rodent material enriched with sugar-rich additives.
Most rodents, gnawing out of boredom or rodent need (teeth wear).
It might also be nice to know that rodents mainly gnaw because they have to wear their teeth. Every rodent has this rodent need. Rodents can have their own preference when it comes to the type of rodent that they like. One rodent will love to eat willow branches, while the other rodent will choose the Linden or the Hazelnut. These specific preferences are very nice and must be invented by the owners.
Ordering is always easy and fast at DRD Rodent Shop!