Zaterdag verzending!

Altijd 14 dagen bedenktijd

Getest op geschiktheid

Ordered before 5 pm, shipped the same day!
Product description
Rodent Grocery Spices Pellets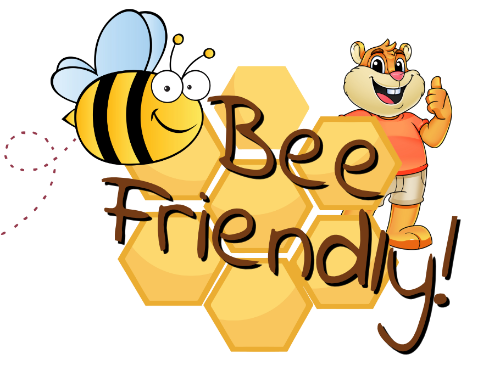 The rodent pellets are so richly filled that it is almost a complete food. The balanced ingredients provide the rodents and rabbits with all important vitamins, minerals and trace elements. The ingredients such as hay and alfalfa provide an optimal raw fiber content and raw proteins. Vegetables, herbs, leaves, fruit and flowers round off the food perfectly. The pellets are free from additives and are made from 100% natural ingredients!
Echinacea is resistance-enhancing. Generally helps for greatly increased resistance and against colds. Echinacea was already used by the North American Indians for toothache and sore throat, but also for the treatment of rabies and snake bites. Nowadays Echinacea is mainly used to improve the resistance and as an antiseptic for all kinds of inflammations.
Lucerne (alfalfa) is very healthy for rodents & rabbits. We can say an indispensable part of their diet. Alfalfa is an optimal supplementary food to provide animals with high-quality vegetable proteins, amino acids, minerals and trace elements. The high calcium content is good for teeth, nails and bones and is indispensable for nerve and muscle functions. In addition, alfalfa aids digestion due to the high proportion of crude fiber and crude protein.
Parsley is not only one of the most used herbs in the kitchen in humans. Parsley is also a popular herb with rodents! Parsley is very healthy due to the richness of vitamins and minerals. Parsley is rich in vitamins A and C, which makes it very suitable for guinea pigs because these animals do not produce vitamin C themselves. Parsley refreshes the breath, has a digestive and diuretic effect. Because of the latter effect, parsley is very helpful for bladder and kidney ailments, but also for rheumatic complaints.
✔ Rich in vitamins A and C.
✔ promotes digestion
✔ helps with bladder and kidney ailments
Nettle (urtica dioca) is one of the best known wild vegetables. It is therefore part of the natural food of rodents. The animals use the medicinal properties of the nettle for their diet. Nettle helps with skin problems and prevents oily skin and coat. This is mainly due to a high content of folic acid or B11, B2 (riboflavin), B5 (pantthathenic acid), calcium, zinc, silicon and sulfur. The nettle is a very rich plant, so it can also be used to strengthen anemia or anemia, mineral deficiencies, weakness or age weakness. The nettle works It has a remineralizing effect because it contains iron, silicon, calcium, potassium, sodium, copper, magnesium, zinc, sulfur, manganese, chromium and nitrates. In addition, it helps to remove uric acid from the body and is therefore a medicine for gout, arthrosis and arthritis.
Dandelion strengthens the liver and aids in detoxification. It has a diuretic and purifies the blood. In addition, dandelion supports the entire digestive tract.
Preserving herbs
It is important to store herbs in a dark, dry and well-ventilated place. Moisture is bad for the quality of herbs. If moisture gets into herbs, they can become moldy. That is why our herbs are never packed in plastic and only in paper.
! Herbs should not be stored in plastic.
Good to know
DRD Rodent Shop ® is the right place for fresh and traditionally dried herbs of the highest quality! In our spice shop you will find different types of dried herbs, leaves and flowers.
Herbs are a nice addition to your rodent or rabbit's daily menu. How many herbs you give depends very much on the type of animal. For example, guinea pigs, rabbits, chinchillas and degus will love to eat a lot of herbs.
The seasoning mixes the Rodent Grocery ® contain only 1st class quality leaves, stems and flowers. Carefully packaged in a special paper (food) packaging. Directly from the grocer, so no between suppliers. The latter guarantees optimal freshness of the herbs. With us, the herbs are stored in a special dark room.
We have deliberately chosen paper to support not only the freshness of the herbs but also that of the environment. In addition, the paper bag shields better from light and allows the herbs to breathe. A suffocating plastic bag does not benefit the quality of the herbs.
ALWAYS HERBS RODENT!


As a specialist in the field of rodent nutrition, you as a customer benefit from our knowledge and experience. We pay attention to the details so you don't have to worry about that. This is also reflected, for example, in our purchasing & storage policy. We focus on fresh and fresh instead of a lot and cheap. In addition, all our herbs are stored correctly, namely dark and dry without sunlight, which can affect the nutritional value.

Specifications
| | |
| --- | --- |
| Content: | 500 grams | 1 kg |
| Composition: | Hay, Alfalfa, Parsley stalks, Plantain, Pea flakes, Carrot cubes, Nettle, Apple, Dandelion, Flaxseed, Echinacea, Parsnip, Chamomile, Strawberry leaves |
| Analysis: | - |
| Suitable for: | Rodents, Mouse, Dwarf Hamster, Hamster, Gerbil, Rat, Guinea Pig, Rabbit, Chinchilla, Degu |
| Particularities: | - |
Niet zo geliefd bij de cavia's helaas. Mijn konijn vindt deze pellets wel ontzettend lekker! Ik gebruik het als aanvullend voer op science selective. Ontzettend tevreden mee. Alleen dus jammer dat ze cavia's het niet lekker vinden.
Mooie geurige pellets. Alleen me 5 cavia's vinden het niet zo erg lekker. Laten het meeste ook liggen. Ze vinden de Versale Laga complete brokken wel erg lekker.
De pellets zien er goed uit ruiken fris goed verpakt en de caafjes vinden ze heel erg lekker