Bucket with Trap and Sand
Zaterdag verzending!

Altijd 14 dagen bedenktijd

Getest op geschiktheid

Ordered before 5 pm, delivered tomorrow!
Product description
Bucket with Trap and Sand
This fun bucket comes with a ladder and 5 kg of sand. Now playing can really begin! Ideal for rabbits to dig in.
✔ Includes 5 kg of sand
✔ Including stairs
✔ Promotes the natural digging requirement
✔ Prevents boredom
The bucket is very spacious with a size of 53 x 38 x 21 cm. At least 6 bags of sand are required to fill this sandbox. The excavator bucket is primarily intended for rabbits, but can certainly also be used for other rodents. Even mice and hamsters can have a lot of fun with it. The bucket can be used as a toy for rats.
✔ Clean playing sand TÜV certified.
✔ With the addition of small amounts and moisture for optimal excavation
✔ Promotes natural behavior
TIP! Rabbits in particular make good use of a bucket. We recommend placing a nail stone at the bottom of the bucket to wear out the nails.
For both small and large rodents and rabbits!
The excavator bucket can be used for different animals. The excavator bucket is mainly designed for rabbits, but also fun for rats, for example.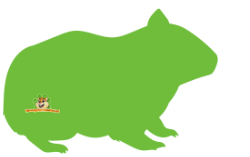 For smaller rodents such as Mice, Hamsters and Gerbils, the bucket can only be used outside the enclosure as a bucket and also only under supervision. If the cage is very spacious, the bucket for Rats can be used as a permanent bucket or play bucket for the cage. This can then be filled with pieces of cardboard, for example. Rats really enjoy looking for treats, so definitely a tip as a sniffer!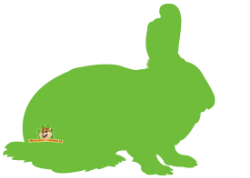 Rabbits naturally enjoy digging. Outdoor rabbits with a run and a piece of land will have ample opportunity to do so, but indoor rabbits can dig less often. This excavator bucket gives indoor rabbits the opportunity to do this anyway. The excavator bucket can also be used as a large space sandbox for Chinchillas and Degoes.
Specifications
| | |
| --- | --- |
| Size: | 53 x 38 x 21 cm |
| Suitable for: | Rodents, Dwarf Rabbit, Chinchilla, Degu |
| Particularities: | - |
mijn 6 konijn vonden het super luek dus ik heb er nog maar een gekocht