Zaterdag verzending!

Altijd 14 dagen bedenktijd

Getest op geschiktheid

In stock soon!

Customer service van

10:00

tot

17:00
Product description
JR Farm Box of hay for rodents and rabbits!
A Box of Hay that has also been harvested "Bee Friendly", that's fantastic! Delicious meadow hay packed in a playful box. The hay can be taken out of the box and offered separately, but as a nice variation you can also give the whole box. Rabbits in particular enjoy this a lot by pulling the hay out of the box. Thanks to the two openings, the animals are stimulated to get the hay out of the box.
✔ Bee friendly geoogs
✔ Play and nibble fun
✔ Rich in fiber due to a long growth period
✔ Enriched with herbs
✔ 100% plastic-free packed
✔ Cardboard made from 23% grass
The sun-dried hay is carefully hand-packed in natural cardboard, which for sustainability reasons consists of 23% grass. Our bee-friendly hay from JR FARM is packed 100% plastic-free and the grass cardboard is stamped with a natural green color. The pre-punched holes are easy to cut out and the cardboard can be used directly as a hay rack or as a playhouse where you can nibble on without hesitation.
Bee Friendly!
With this hay, JR Farm contributes to the insect world because the meadows will not be mowed before June 15. Why? Until then, the colorful wild flowers, grasses and herbs are in full bloom and insects and bees can feast on them.
Only after this period is the natural meadow hay harvested. Due to its long growing period *, the meadow hay is particularly rich in crude fiber and contains many herbs. In contrast to the growing monocultures, we create new and natural habitats for all insects and bees and thus protect the diversity of species. The rich food supply from this unique habitat also supplies bumblebees, butterflies and their friends with pollen and vital nectar.
For both small and large rodents and rabbits!
Hay is a natural nesting material for small rodents and an essential fiber source for larger rodents and rabbits!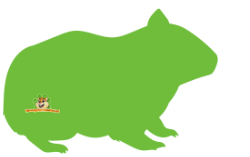 Small rodents such as Mice, Dwarf Hamster, Hamsters and Gerbils like to make a nest out of hay. Small rodents have a much smaller need for fiber, but if there is a shortage or the need is temporarily greater, they are only too happy to nibble on the hay. Because of this hay has two functions for small rodents!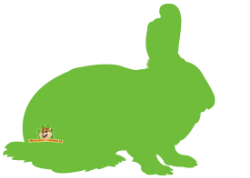 Hay is essential for Guinea Pigs, Rabbits, Chinchillas and Degus. The animals should be fed unlimited hay daily for the intestines to function properly.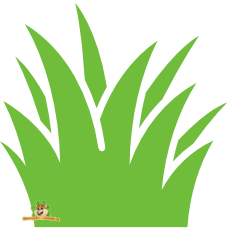 Hay is great for hamster caping! Mix the hay with your own bedding or place layers in the bedding, alternating between hay and bedding. This gives the ground cover more strength and tunnels made by the small rodents are better preserved. The hay also gives a beautiful effect to see, the color difference gives the accommodation a very natural look.

Specifications
| | |
| --- | --- |
| Content: | 1 kg |
| Suitable for: | Rodents, Mouse, Dwarf Hamster, Hamster, Gerbil, Guinea Pig, Rabbit, Chinchilla, Degu |
| Particularities: | - |
Reviews
No reviews found
Read or write a review