We help the bees and butterflies
It will come as no surprise that we are very fond of insects and especially bees. If you're wondering what bees have in common with rodents, we have one simple answer - nature! Together we must keep nature beautiful and healthy and in the meantime help an
Read more
We help the bees and butterflies
It will come as no surprise that we are very fond of insects and especially bees. If you're wondering what bees have in common with rodents, we have one simple answer - nature! Together we must keep nature beautiful and healthy and in the meantime help animals (including insects) in need. Without bees, no pollination can take place and without pollination many plant species die out and then there are no plants left for the rodents and rabbits. In this way everything is connected. Of course that shouldn't happen and that's why we have to help the bee!
Donor Bee Foundation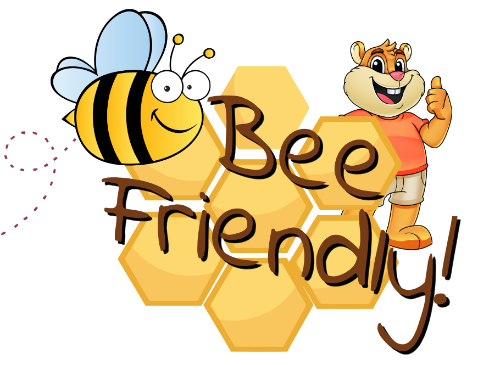 Our range consists largely of plants, flowers, seeds. We are very aware that the harvesting of these plants and herbs must be done in a responsible manner and must not affect the habitat of the bees. We are therefore a donor of the Bee Foundation and work together with companies and grocers that consciously deal with the bee and support the habitat of these endangered animals. The bee is crucial to nature and agriculture and the collapse of the apiary can have major and irreversible consequences for biodiversity and food and fruit production. Do you also want to support the bee? Become a donor of the Bijenstichting !